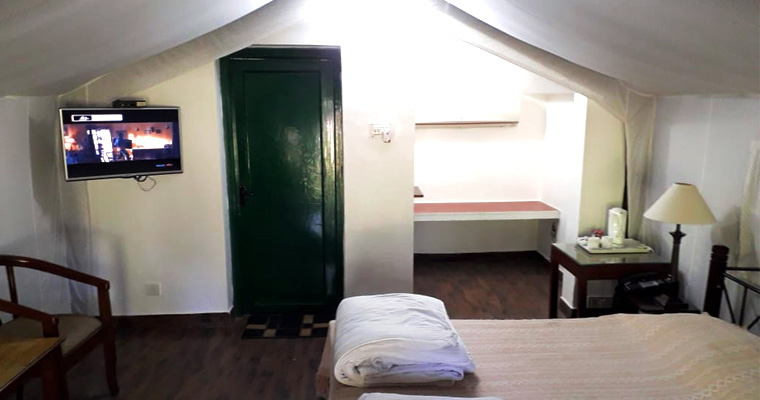 240 Sq ft | For adventures lovers
Hut-shaped canvas tents on a steel frame with wooden flooring and boundary walls. Thatched roof and side cover for extra insulation. Attached washroom and small attached sit out. Airy & comfortable.
Breakfast Included
Flat Screen TV
Hairdryer
Kettle, Tea & Coffee
Saving Safe
Telephone
Writing Desk
Note: Outside Food and Liquor is not allowed
*Taxes extra as applicable.